AD 2004 (忘却-A.D.2004- Bōkyaku -Ē Dī Nisen Yon-?) is the 33rd episode of Ultraman Nexus.
Plot
TBA
Casts
TBA
Modes
Anphans Mode
Junis Mode
Junis Blue Mode
Kaiju
DVD Release
Ultraman Nexus Volume 9 features episodes 31-33.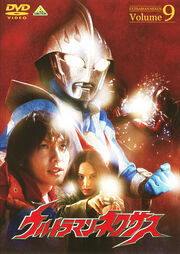 Ad blocker interference detected!
Wikia is a free-to-use site that makes money from advertising. We have a modified experience for viewers using ad blockers

Wikia is not accessible if you've made further modifications. Remove the custom ad blocker rule(s) and the page will load as expected.