Ah! The Giraffes and Elephants Turned to Ice!! (あっ! キリンも族も氷になった Ā Kirin mo Zou mo Kōri Ninatta?) is the 50th and final episode of Ultraman 80, marking the end of the Showa Period of the Ultra Series.
Summary
TBA
Synopsis
TBA
Cast
TBA
Ultras
Aliens
DVD Release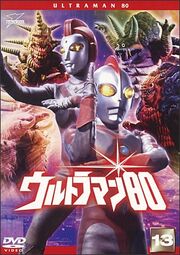 Ultraman 80 Volume 13 Features Episodes 47-49.
Trivia
This is the only episode 80 didn't fight.
The episode was premiered in the United States on TOKU in April 28, 2017.