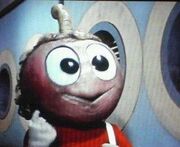 Chibira
(チビラ
Chibira
?
) was the main protagonist in the series, Chibira-Kun.
Stats
Height: 5 ft
Weight: TBA
Origin: Earth
History
Chibira was a simple monster boy living with his parrents, Mamagon and Papagon and the rest of his family, encountering many obsticles in their daily lives.
Trivia
Powers and Abilities
TBA

Ad blocker interference detected!
Wikia is a free-to-use site that makes money from advertising. We have a modified experience for viewers using ad blockers

Wikia is not accessible if you've made further modifications. Remove the custom ad blocker rule(s) and the page will load as expected.