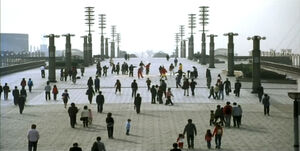 Cosmos Dead is an insert song featured in Ultraman Cosmos Vs Ultraman Justice: The Final Battle. The song was sung by Rekkazan, who plays the rappers in the movie.
The song was also featured in the film's soundtrack.
Lyrics
Movie ver.
TBA
Soundtrack ver.
TBA
Ad blocker interference detected!
Wikia is a free-to-use site that makes money from advertising. We have a modified experience for viewers using ad blockers

Wikia is not accessible if you've made further modifications. Remove the custom ad blocker rule(s) and the page will load as expected.