Did You See the Zero Monster Bird (君はゼロ戦怪鳥を見たくないかい? Kimi wa zerosen kaichō o mitakunai kai??) is the 41st episode of Ultraman 80.
Plot
TBA
Casts
TBA
Ultras
Monsters
DVD Release
Ultraman 80 Volume 11 features episodes 41-44.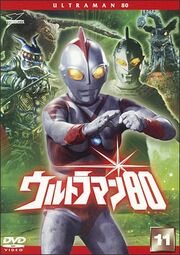 Ad blocker interference detected!
Wikia is a free-to-use site that makes money from advertising. We have a modified experience for viewers using ad blockers

Wikia is not accessible if you've made further modifications. Remove the custom ad blocker rule(s) and the page will load as expected.