Formation of Our Vow (誓いノフォメシヨン, Chikai no Fomeshon, Formation of Our Vow?) is the seventeenth episode of Ultraman Mebius.
Summary
To be added.
Synopsis
Cast
Appearances
DVD Release
Ultraman Mebius Volume 5 Features episodes 17-20.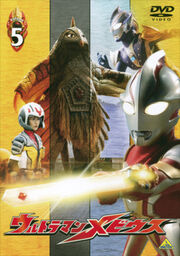 Ad blocker interference detected!
Wikia is a free-to-use site that makes money from advertising. We have a modified experience for viewers using ad blockers

Wikia is not accessible if you've made further modifications. Remove the custom ad blocker rule(s) and the page will load as expected.