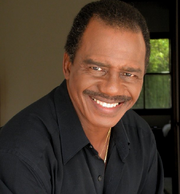 Description
Actor : Harrison Page 
Born : August 27, 1941 (age 73), Atlanta, Georgia, U.S.
Lives in : Granada Hills, Los Angeles, California.
Height : 5' 9" (1.75 m)
Occupation : Actor
Years active : 1968–present
Spouse : Christina Giles (30 December 1989 - present)
Harrison Page (born August 27, 1941) is an American television and film actor who has appeared in many popular series, including:
Cold Case,
JAG,
ER,
Ally McBeal,
Melrose Place,
Quantum Leap,
The Wonder Years,
21 Jump Street,
Murder,
She Wrote,
Fame,
Gimme a Break!,
Benson,
Hill Street Blues,
Webster,
The Dukes of Hazzard,
Kung Fu,
Kojak,
Mannix,
Soap,
Bonanza,
Columbo.
A life member of The Actors Studio, Page is best known for playing the ill-tempered Captain Trunk in the ABC's 1980s police satire Sledge Hammer! He was also a regular on C.P.O. Sharkey, starring Don Rickles. Page appeared with Jean-Claude Van Damme in the box-office hit movie:
1990 - Lionheart
1993 - Carnosaur.
Also see
External Links
Ad blocker interference detected!
Wikia is a free-to-use site that makes money from advertising. We have a modified experience for viewers using ad blockers

Wikia is not accessible if you've made further modifications. Remove the custom ad blocker rule(s) and the page will load as expected.