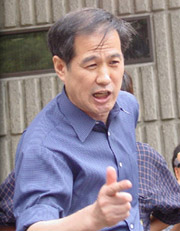 Kunio Suzuki
is a Japanese actor and suit actor.
Kunio Suzuki played the roles of several monsters that appeared in the series, Ultraman and Ultra Seven. He worked in the more risque scenes of the show for the suit actors, which dealt with explosions and fire hazards.
Films of Kaiju Eiga
Edit
Ultra Series
Edit
Kaiju Booska
Edit
Ultra Seven
Edit
Ad blocker interference detected!
Wikia is a free-to-use site that makes money from advertising. We have a modified experience for viewers using ad blockers

Wikia is not accessible if you've made further modifications. Remove the custom ad blocker rule(s) and the page will load as expected.