Master of Darkness (暗黒の支配者 Ankoku no Shihaisha?) is the 51st episode of Ultraman Tiga.
Plot
TBA
Casts
Guest Actors
TBA
Suit Actors
Appearances
Ultras
Kaiju
DVD Release
Ultraman Tiga Volume 13 features episodes 49-52.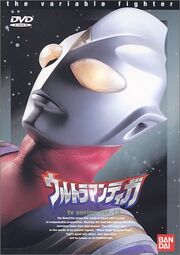 Trivia
This episode was later featured in Ultraman Retsuden Episode 16: The Ruler of Darkness! Gatanozoa Appears!!