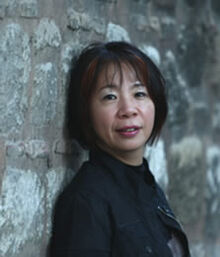 Neko Oikawa (及川眠子)is the artist who wrote the lyrics to the Ultraman Max theme song. She is also known for lyric writing in Ninpuu Sentai Hurricanger and Juken Sentai Gekiranger.
In 1985 she won the Grand Prix Award for the "Mitsubishi Mini Car Mascot Song Contest"
Ad blocker interference detected!
Wikia is a free-to-use site that makes money from advertising. We have a modified experience for viewers using ad blockers

Wikia is not accessible if you've made further modifications. Remove the custom ad blocker rule(s) and the page will load as expected.