Operation Silent Tokyo (東京サイレント作戦 Tōkyō Sairento Sakusen?) is the 7th episode of Ultraman 80.
Plot
TBA
Cast
TBA
Monsters
Noislar (First and only appearance)
DVD Release
Ultraman 80 Volume 2 Features Episodes 5-8.
The episode was premiered in the United States on TOKU in March 30, 2017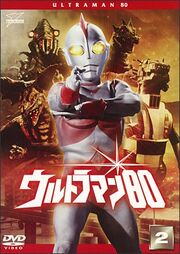 Ad blocker interference detected!
Wikia is a free-to-use site that makes money from advertising. We have a modified experience for viewers using ad blockers

Wikia is not accessible if you've made further modifications. Remove the custom ad blocker rule(s) and the page will load as expected.