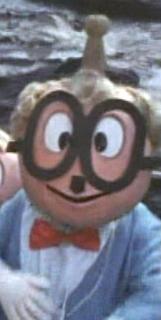 Papagon (パパゴン Papagon?) is the loving and caring father of Chibira in the character's titular series.
Stats
Height: 6 ft
Weight: Unknown
Origin: Earth
History
Papagon is Chibira's father and husband to Mamagon. He is also the family inventor, inventing such things as a time machine or a robot that solely peels fruits. Usually, his inventions go hey-wire and it's up to the family to stop them from causing any damage.
Powers and Abilities
None.
Gallery
Ad blocker interference detected!
Wikia is a free-to-use site that makes money from advertising. We have a modified experience for viewers using ad blockers

Wikia is not accessible if you've made further modifications. Remove the custom ad blocker rule(s) and the page will load as expected.