The Cry of the Earth (地球の叫び Chikyū no Sakebi) is episode 50 of Ultraman Gaia
Ultras
Monsters
DVD Release
Ultraman Gaia volume 13 features episodes 49-51.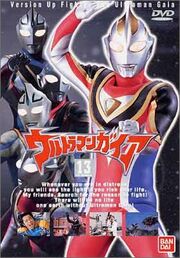 Trivia
This episode was later featured in New Ultraman Retsuden Episode 42: Lost Light! Cry of the Earth.
This is the first episode in the Ultraman Gaia show in which the Ultras are defeated.
This episode of Ultraman Gaia has the most number of kaiju than any previous ones.

Also this kaiju group is known as the Anti-Zogu Monster Army.