The Kraakov Won't Surface! Part 2 (移動要塞(クラーコフ)浮上せず!(後編) Kurākofu Fujō Sezu! (Kōhen)?) is the 26th episode of Ultraman Dyna.
Plot
TBA
Casts
TBA
Types
DVD Release
Ultraman Dyna Volume 7 features Episodes 25-28.
Trivia
This episode, along with the previous one, was featured in New Ultraman Retsuden Episode 82: Dyna Defeated!? The Kraakov Will Not Surface!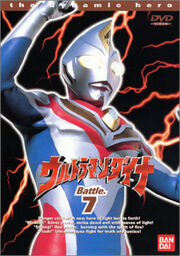 Ad blocker interference detected!
Wikia is a free-to-use site that makes money from advertising. We have a modified experience for viewers using ad blockers

Wikia is not accessible if you've made further modifications. Remove the custom ad blocker rule(s) and the page will load as expected.