The Sea of a Mysterious Light (妖光の海 Yōkō no Umi?) is the 21st episode of Ultraman Gaia.
Plot
TBA
Casts
TBA
Ultras
Monsters
Candea (First and only appearance)
DVD Release
Ultraman Gaia Volume 6 features episodes 21-24.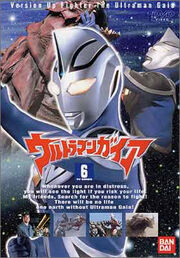 Trivia
The episode gets it's name from the light in the ocean that Candea makes.
This is the frist appearance of Team Marlin.