The Teacher's Secret  (先生の秘密  Sensei no Himitsu?) is the 2nd episode of Ultraman 80.
Summary
TBA
Synopsis
The episode starts off with Gikogillar attacking the city then the narrator announces this is the first monster attack in 5 years and also shows what Minus Energy is. Then we see Takeshi grading papers until he gets a call from UGM. Takeshi is then late so Harada scolds him then Ooyama orders the team to attack Gikogillar as we are also given the introduction to UGM and its members, Officer Harada,Taijima,Juno and Captain Ooyama. As they try to take the monster down Ooyama orders Takeshi to shot the monster's back but this results in the monster flying away leaving Takeshi angry. The the next day while Takeshi is giving role call, he notices a student is gone then several students pointed out he was skipping school. So Takeshi Yamato vists the boy's house and talks with her mother. TBA
Cast
TBA
Monsters
DVD Release
Ultraman 80 Volume 1 Features Episodes 1-4.
The episode was premiered in the United States on TOKU on March 27, 2017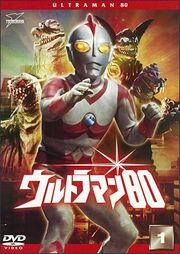 Ad blocker interference detected!
Wikia is a free-to-use site that makes money from advertising. We have a modified experience for viewers using ad blockers

Wikia is not accessible if you've made further modifications. Remove the custom ad blocker rule(s) and the page will load as expected.