To the Shining Ones (輝けるものたちへ Kagayakeru Mono-tachi e) is the 52nd, & Final episode of Ultraman Tiga.
Plot
TBA
Casts
Guest Actors
TBA
Suit Actors
Types
DVD Release
Ultraman Tiga Volume 13 features episodes 49-52.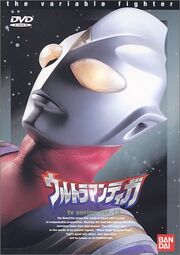 Trivia
This episode was later featured in Ultraman Retsuden Episode 17: Light, Assemble! Ultraman Tiga's Time of Victory!!