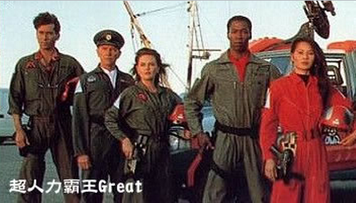 Pronounced "Yuma" (or sometimes just "Uma", as in actress Uma Thurman

), the Universal Multipurpose Agency is a high-tech defense force with a huge base situated on an island off the coast of

Australia
History
An international organization established to deal with supernatural phenomena's and climate variability. The military forces are independent and ready to perform missions in accordance with the rules of the organization.
UMA is organized with branches spread across the world, with major centers in the United States. In addition to the fighters are Hammerstein, is important. This organization well equipped in many other advanced weaponry.
UMA branch of the South Pacific Ocean region is close to the base on the island continent of Australia and has 50 staff stationed around the UMA organization.
They originally were set up to make peace with scientific techniques. However, after the monsters turns out the influence of the Golden West. The organization's mission is to explore the creatures that appear in each mission area and suppress the opposition.
Members
UMA Mecha
There are two main vehicles, which are mass-produced.
Hummer - The red-colored jet vehicle. Fires laser beams.
Saltop - The tech-equipped jeep. Has an energy cannon.