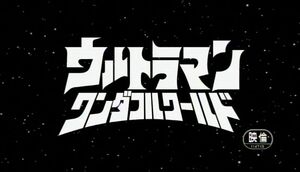 Ultraman Wonderful World
(ウルトラマン ワンダフルワールド, Urutoraman Wandafuru Warudo) is a short film trilogy made by Tsuburaya productions, to celebrate the series' 30th Anniversary.
Films included in the trilogy
Soundtrack
A Soundtrack of the three short films are released in March 1st, 1996.
Tracks included in the CD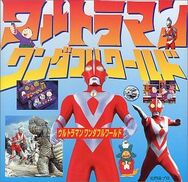 1. ギャンゴのテーマ
2. 大追跡
3. ゴド族のテーマ
4. ザーラ姫のテーマ 〈甦れ!ウルトラマン〉
5. ウルトラQ
6. 科学特捜隊のテーマ
7. ウルトラマンVSゼットン
8. ゼットンをイデが倒した
9. 円盤出現-科学特捜隊出動-戦闘
10. 岩本博士の破壊
11. ピグモンの死~ハヤタの悔やみ
12. 変身~ドドンゴVSウルトラマン
13. ウルトラマン登場~戦闘
14. 大団円 〈ウルトラマンゼアス〉
15. 幽霊船
16. 月夜のデート
17. フル・パワー
18. MIDORI
Ad blocker interference detected!
Wikia is a free-to-use site that makes money from advertising. We have a modified experience for viewers using ad blockers

Wikia is not accessible if you've made further modifications. Remove the custom ad blocker rule(s) and the page will load as expected.