Olympusat, Inc. TOKU channel, formerly the FUNimation channel, gave English-speaking Ultra series fans a cause to rejoice. Announced last Friday via Twitter, the TOKU channel will begin airing Ultraman Max in February. The series will premiere this February 27 at 7pm ET.
Source: TOKU Channel To Premiere "Ultraman Max" in February
Twitter announcement of the premiere
This month will also premiere the anime series World War Blue and the films Oh My Ghost 2, Kunoichi Hunters and Tiger Blade. You can see more about the programming of the channel and the cable operators where it is available on its official website: www.tokuhd.com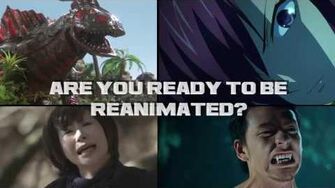 Ad blocker interference detected!
Wikia is a free-to-use site that makes money from advertising. We have a modified experience for viewers using ad blockers

Wikia is not accessible if you've made further modifications. Remove the custom ad blocker rule(s) and the page will load as expected.