(Edit: Just realised that the title is misleading. Gomenasai!)
Hello, I'm Ginga no Tameni. I search for it so you don't have to. (A medal if you can guess who I'm ripping off of) Today I'm going to review the Ultraman Ginga S movie. In English! *le audience is surprised* I know you'll all be surprised so I'll explain. Tsuburaya decided to release a dub of the movie in the Philippines, the end. Since this will be a spoiler-less review, this blog will be short. The dubbing is bad. You can ask me in the comments below. Because of a campaign surrounding Family Day and this movie, Ultraman Ginga appears! And you can get a free toy if you buy 2 or 4 tickets and if you're one of the first 50 people in line to take a picture with Ginga. 2 tickets lead to Spark Dolls/Ultra Eggs and 4 tickets lead to the DX Ginga Spark or DX Victory Lancer. I was given a choice of the GingaVictory Spark Doll or the Ultraman Victory Egg. I picked the former. Anyway, instead of just posing with Ginga, we actually did the entire Ginga Cross Shoot sequence! Who would imagine doing the Ginga Cross Shoot with Ginga himself? That's very cool. Overall, the Ginga S movie dub is bad, but with Ginga around and being given a Spark Doll, I guess that makes watching the movie worthwhile.
P.S. Look for the mistake on the Jet VTOL image.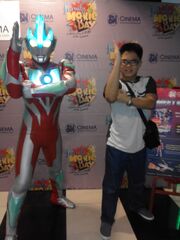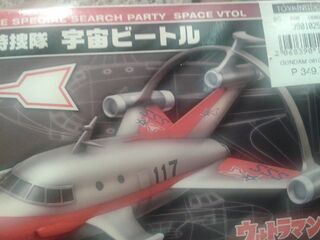 Ad blocker interference detected!
Wikia is a free-to-use site that makes money from advertising. We have a modified experience for viewers using ad blockers

Wikia is not accessible if you've made further modifications. Remove the custom ad blocker rule(s) and the page will load as expected.