Heya-niya guys! You planning on sleeping tonight? To bad, Dada time!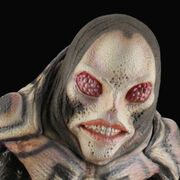 Get a load of this very creepy Dada redesign for the Kaiju Remix model series.
http://www.scifijapan.com/articles/2015/11/15/kaiju-remix-series-adds-dada-from-ultraman/
Ad blocker interference detected!
Wikia is a free-to-use site that makes money from advertising. We have a modified experience for viewers using ad blockers

Wikia is not accessible if you've made further modifications. Remove the custom ad blocker rule(s) and the page will load as expected.