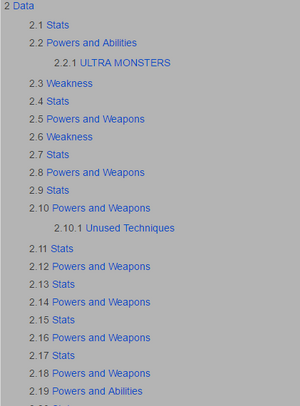 For this flooded navbox (Stats and P&W in "Data"), does this serve as a hindrance to the readers and us users?
Final question: No poll needed
For Ultraman and Ultraseven, what parody suits them from Ultra Series/Cultural References to be placed on their articles to promote the "Cultural Reference" pages?
Ad blocker interference detected!
Wikia is a free-to-use site that makes money from advertising. We have a modified experience for viewers using ad blockers

Wikia is not accessible if you've made further modifications. Remove the custom ad blocker rule(s) and the page will load as expected.