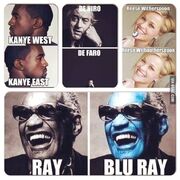 That is right you are reading that right, following the releases of the Original Ultraman Series in a three part box set, Tsuburaya Productions has announced the release of a complete Blu-Ray box set of the 1996 series Ultraman Tiga.
The news comes from Amazon Japan and translated thanks to Tokusatsu Network. Ultraman Tiga was the 30th year anniversary series for Ultraman and offered a new world and look to the Ultraman mythos. The Blu-Ray box set includes 9 discs an contains all 52 episodes of the series remastered, the movie, Ultraman Tiga: The Final Odyssey, and a side-story movie, Revival of the Ancient Giant. Also included in this box set are special features such as cast interviews, videos from behind the scenes, a chronicle of GUTS mecha used in the show, and more.
The Blu-Ray set for Ultraman Tiga will be released in Japan on September 24, 2014 for 48,600 yen.
Muhammad Amir (talk) 15:09, June 4, 2014 (UTC)
Ad blocker interference detected!
Wikia is a free-to-use site that makes money from advertising. We have a modified experience for viewers using ad blockers

Wikia is not accessible if you've made further modifications. Remove the custom ad blocker rule(s) and the page will load as expected.