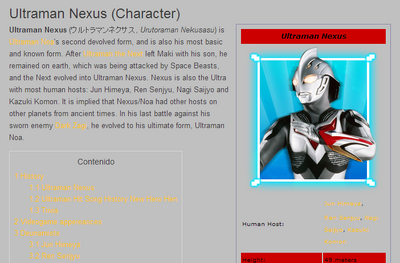 I just came to the idea that we could implement the official Ultraman profile pictures of the Ultraman Redsuden website as the main picture of the infoboxes of each main series Ultra. To be honest, it looks great, in my opinion, in my right you can see the example of how Ultraman Nexus' page would look. It has great quality and looks fine in the "See More" boxes below. I personally can add that with ease, I have little to no problem, in fact, I want to do it!!!!. Of course not without the opinion of you my Ultra Brothers. Anyways, those are the pages that would have the image:
Ultraman
Ultraseven
Ultraman Jack
Ultraman Taro
Ultraman Leo
Ultraman Astra
Ultraman 90
Ultraman Tiga
Ultraman Dyna
Ultraman Gaia
Ultraman Agul
Ultraman Cosmos
Ultrama Nexus
Ultraman Noa
Ultraman Mebius
Ultraman Max
Ultraman Xenon
Ultraman Great
Ultraman Powered
Ultraman Scott
Ultraman Chuck
Ultrawoman Beth
Ultraman Zero
Ultraman Ken
Ultramother Marie
Ultraman King
Mirror Knight
Glenfire
Jean-bot
Ultraman Boy
And this guy I don't know who he is: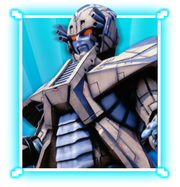 Ad blocker interference detected!
Wikia is a free-to-use site that makes money from advertising. We have a modified experience for viewers using ad blockers

Wikia is not accessible if you've made further modifications. Remove the custom ad blocker rule(s) and the page will load as expected.