It has been implied that Ultraman Nexus/Noa/Next was born in the Messier 80 because of a super nova. Well, I am about to blow your mind, after searching by curiosity about the galaxy, it seems in  May 21, 1860, actually a Nova appeared there, that even turned the entire galaxy white, the Messier 80 changed, apparently from a pale cometary object, and it changed into a star, and later returned to it's regular appereance. Seemingly the supernova changed a bit the position of the Messier. As a matter of fact, in certain days the Messier vanished completely, and then reappeared. Sometimes the star showed irregular appereances. Of course this is a lot of information, but to read more about it go here:

Images: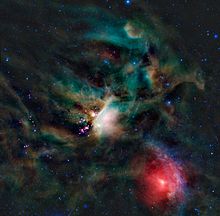 Messier 80 during the supernova:
Ad blocker interference detected!
Wikia is a free-to-use site that makes money from advertising. We have a modified experience for viewers using ad blockers

Wikia is not accessible if you've made further modifications. Remove the custom ad blocker rule(s) and the page will load as expected.