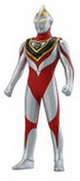 We need to add a "Spark Doll" section to all the characters that have one, simular to how the Kamen Rider wiki list the Kamen Ride Cards and the Ranger wiki list the Ranger keys. However the Spark Dolls are different from the cards and keys, the cards and keys are the heroes powers locked in a solid item while the dolls are the actual beings trapped and dormant, with two exceptions (Ginga, Taro), but then again the Rider Cards were like that at one point, Decade turn all of the A.R rider into rider cards, so now this whole sentence has become pointless lol. Any way we need to work on it, here is hoe the Rider and Ranger wikis set their things up if any one needs inspiration.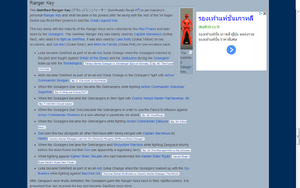 Ad blocker interference detected!
Wikia is a free-to-use site that makes money from advertising. We have a modified experience for viewers using ad blockers

Wikia is not accessible if you've made further modifications. Remove the custom ad blocker rule(s) and the page will load as expected.