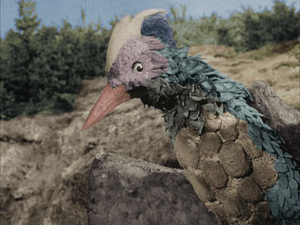 Okay so, Ultra Q is on Youtube in black and white, you know here and there, so cool. And now and now I find the first, second, and third episodes in color, and with English captions, how cool is that?! Not awesome because it's not the whole series, but use what you got right?
Here is the links to the videos, and who ever adds full episode to monster pages, stop doing that and don't add these.
Ad blocker interference detected!
Wikia is a free-to-use site that makes money from advertising. We have a modified experience for viewers using ad blockers

Wikia is not accessible if you've made further modifications. Remove the custom ad blocker rule(s) and the page will load as expected.