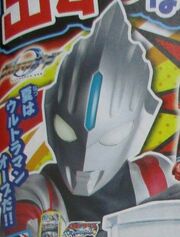 So i just found this image from a website and I found a new magazine scan showing a new ultraman orb form  I believe this unnamed ultraman orb form was his true form because this form looked resemble with his mysterious form in the background series poster What you think about this ultraman orb form? Is this ultraman orb true form or his another fusion form?
Ad blocker interference detected!
Wikia is a free-to-use site that makes money from advertising. We have a modified experience for viewers using ad blockers

Wikia is not accessible if you've made further modifications. Remove the custom ad blocker rule(s) and the page will load as expected.