Hey Guys it's me Vegito SS3 ok i gonna tell you that a new Ultraman is arrived and he's set to appear in Ultra Zero Fight 3 and his design will be revealed in Ultraman Festival. It is revealed his name is Ultraman Ginga and the Tsuburaya Company is about to making his own series O_O and more info will coming soon.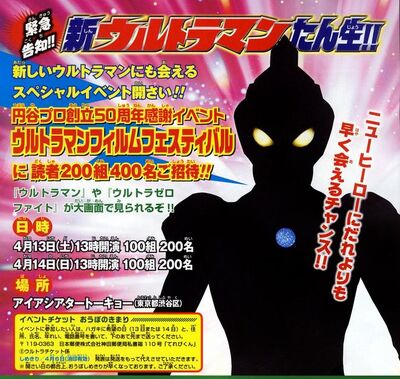 Ad blocker interference detected!
Wikia is a free-to-use site that makes money from advertising. We have a modified experience for viewers using ad blockers

Wikia is not accessible if you've made further modifications. Remove the custom ad blocker rule(s) and the page will load as expected.